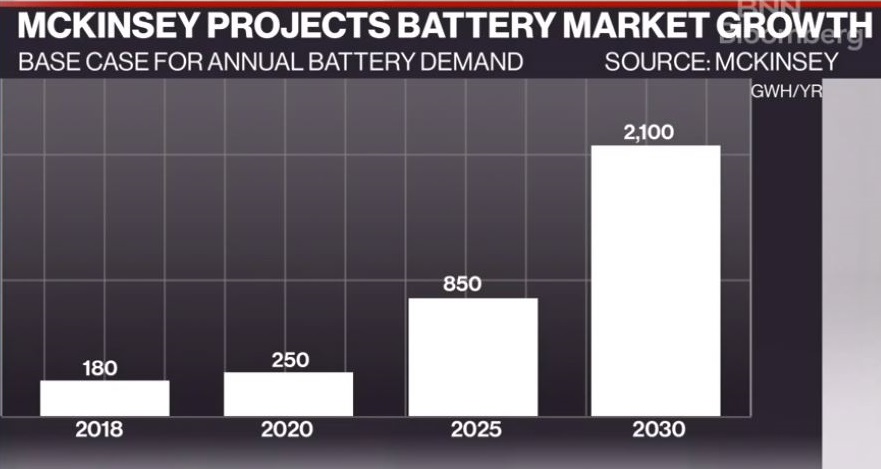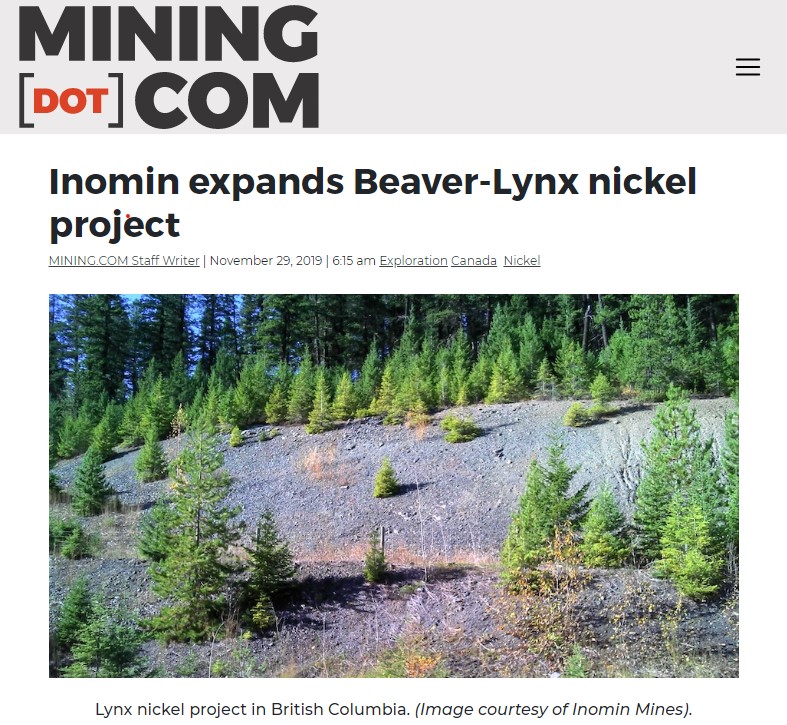 Mining.com - Inomin expands Beaver-Lynx nickel project
Summary
Inomin Mines (TSX.V: MINE) announced that it has expanded its Beaver-Lynx nickel project by 6,040 hectares through staking and the buyout of eight properties held by third-parties.
In a press release, Inomin explained that the Beaver nickel-cobalt property has increased to 7,528 hectares from 4,250 hectares, while the Lynx property is now 12,662 hectares, up from 9,900 hectares.


BEAVER AND LYNX ARE PROSPECTIVE FOR LARGE, BULK-TONNAGE SULPHIDE NICKEL DEPOSITS

According to the Vancouver-based miner, the new ground within both properties covers nickel occurrences and prominent gravity anomalies that may be related to local mineralization.
Full Story: https://www.mining.com/inomin-expands-beaver-lynx-nickel-project/